— Sponsored Post —
This is the first part of "Project Gator," a build from American Trucks transforming a Ford Bronco Badlands.
Project Gator is shaping up to be a hell of a build! Imagine: being able to win a highly modified, new Ford Bronco Badlands worth $100,000. It's possible folks, and the team over at American Trucks just dropped their first build video with the truck in question. Justin, the host from American Trucks, takes us through "Stage 1," which consists of suspension, tires, brakes and a full vehicle wrap.
"In this video we kick off our exciting 2023 Bronco Build! In Stage 1 we're going from Stock to Wild with a 4″ inch Icon Vehicle Dynamics' Stage 6 Suspension Lift, adding Mickey Thompson 37″ Tires, Black Rhino Wheels and Air Design Fender Flares! We also add a Stealth PPF Full Vehicle Wrap to keep the paint protected and add a Satin Finish. Stay tuned for Stage 2 where we'll add some performance to this Bronco and keep the mods coming!"

American Trucks
As time goes on, there will be additional build videos chronicling the progress of Project Gator. I think many people out there would dig this theme. The whole point is to expand on the awesome Bronco Everglades package and take it to another level. That's fine with me, as the Everglades package is my favorite.
This build goes several steps further, addressing the tire and suspension issues some fans had with the Everglades package. On top of that, adding the right brakes is remarkably important. On top of that, that Stealth PPF wrap completely changes the tone of that Eruption Green, factory color. Very cool.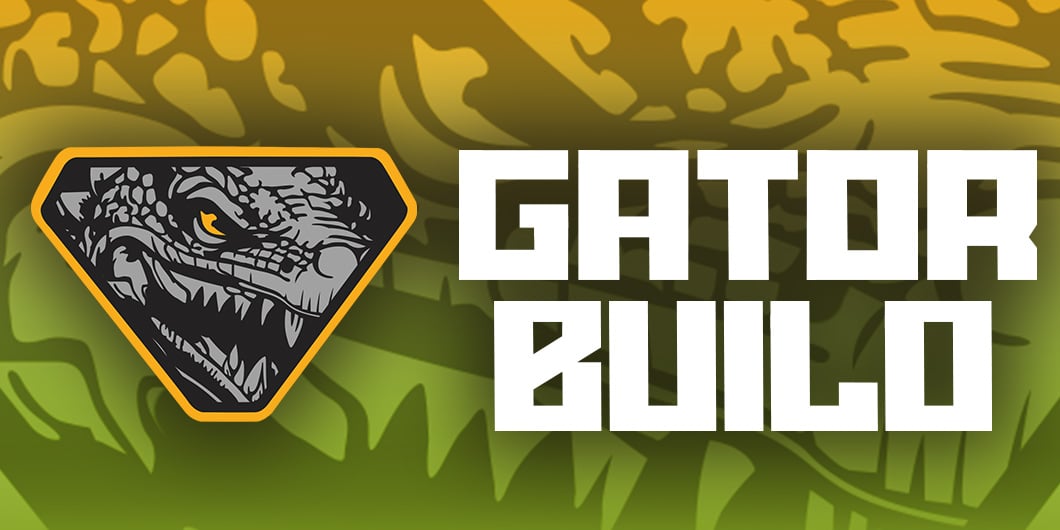 Giveaway details and how to enter
Here's the cool part, it's a breeze to enter this contest. To enter, just spend $1 (one dollar) on AT, every dollar spent is one entry towards being selected to win the Gator. Still, make sure to head over to their website for all the official rules, terms and conditions. The giveaway runs through October 30, 2023.
Check out stage one of the build below: